LAND USE RULES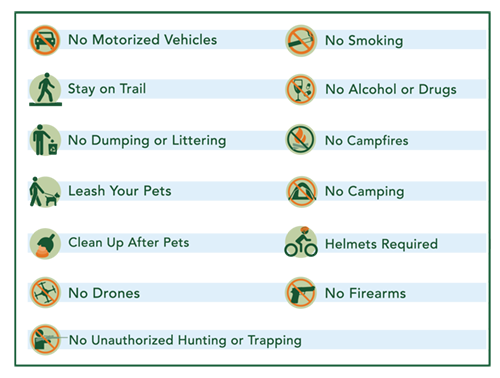 Please note: Masks are required indoors for unvaccinated visitors and social distancing is encouraged for visitors at all times.
MEMBER MORNINGS
In grateful recognition of Mohonk Preserve members' support, the Preserve offers Member Mornings – featuring members-only parking at the West Trapps, Coxing, Spring Farm and Testimonial Gateway Trailheads from 7 a.m. to 9 a.m. 
PROGRAMS AND EVENTS
We are currently offering both virtual and on-land programs. For more information about all of our programs and events, please click here.
Following please find links to resources for information about COVID-19: 
Centers for Disease Control and Prevention
NYS Dept. of Health
Ulster County Government  
Photos: Banner photo by June Archer; Hike by Jane Vecchione; Bike by Renee Zernitsky; Climb by Tom Weiner; Horseback Ride by Renee Zernitsky; Run by Tom Weiner; Ski/Snowshoe by Tom Weiner