Mohonk Preserve Strategic Plan: Vision 2020 and Beyond
Through a series of workshops beginning in autumn 2017, Mohonk Preserve undertook a participatory strategic planning process which included board, staff and external stakeholders. The following plan is a result of this collaborative effort to identify the strategic intention, principles, and realization goals that will guide Mohonk Preserve through 2020 and beyond.
Strategic Intention
Mohonk Preserve will foster conservation, deepen connections, be inclusive, and nurture resilience to fulfill our mission to protect the Shawangunk Mountains region and inspire people to care for, enjoy and explore their natural world.
Principles
The Preserve will focus our work on the following four principles:
We will realize these principles through our Conservation Science, Education, Land Protection and Stewardship programs, along with Central Services, Communications and Development teams.
Priority Initiatives
Over the next few years, Mohonk Preserve will focus our efforts on two key priority initiatives, which embody the Preserve's strategic principles. Their completion will be a key indicator of mission alignment and strategic success.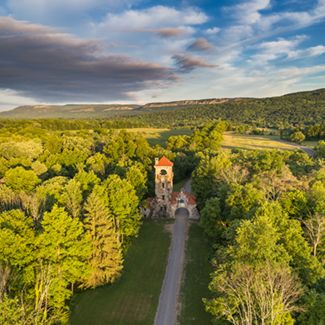 Mohonk Preserve Foothills
During 2018 through 2021, the Preserve will be deeply engaged in creating our first new trailheads in 25 years on the site of the largest acquisition in our history – the 836-acre Mohonk Preserve Foothills. This multi-faceted project will engage and impact every program and department at the Preserve as we create infrastructure, establish programs and provide recreational opportunities in the Foothills.
After completing an extensive planning and approval process, the Preserve is poised to break ground on the Testimonial Gateway Trailhead, which will provide safe, managed access to the Mohonk Preserve Foothills for education, research and outdoor recreation for people of all ages and abilities. This will be followed by the creation of trailheads at Lower Duck Pond Road and the Humpo Marsh area. These new entry points, along with additional amenities throughout the property, set in motion an ambitious plan to improve access and enhance visitor experience.
With the Mohonk Preserve Foothills, we have a transformative opportunity to unite the valley and the ridge, and bring the Preserve to more people through expanded and inclusive experiences on gentle, accessible terrain. From a leisurely stroll through the Pin Oak Allee to a bike ride along the Foothills' River-to-Ridge Trail Loop, visitors will enjoy new ways to get into nature at Mohonk Preserve.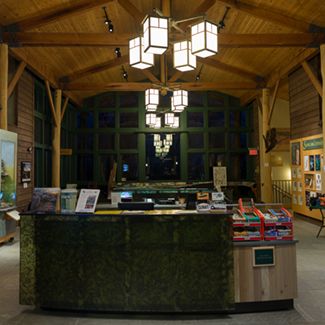 Constituent Data & Commerce Integration Initiative
In 2018, the Preserve launched a Constituent Data and Commerce Integration Initiative to determine our needs for organization-wide automation and integration of constituent data and commerce systems, prioritize those needs, and determine an implementation process and budget.
In positive news, the Preserve has seen the number of contributions and memberships processed per year increase steadily since 2008; however the number of staff and types of technology used to process these transactions has not increased. Additionally, the Preserve has several internal databases that are not integrated, creating double and triple entry. Externally, our members and visitors aren't able to access self-serve kiosks or enjoy the advantages of digital membership cards.
We are currently engaged in the assessment phase of this multi-year effort, working with consultants who will provide us with both technology and process recommendations that will improve both customer service and staff capacity.
Next steps will include an implementation phase, where software is selected after a rigorous evaluation process and brought online, hardware and infrastructure are updated to meet efficiency standards, internal business processes are aligned to new capabilities, and staff and volunteers are trained and supported on the new systems. The result will be heightened levels of efficiency, data integrity and visitor/member service.
To download a PDF version of Mohonk Preserve's strategic plan, please click here.