Mohonk Preserve's 2017 Deer Management Program
Sponsored by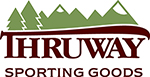 Deer hunting occurs on the Preserve as part of our deer management program. Hunters play a critical role in helping to mitigate the impacts of deer overbrowsing on the unique forests of the Shawangunk Mountains.
---
2017 Mohonk Preserve Deer Hunting Season Dates and Time Restrictions
October 10 through December 19 (Specific to Mohonk Preserve)
---
During the first four weeks of our hunting season (October 10th – November 3rd), Mohonk Preserve has time restrictions placed on hunting hours Monday through Thursday due to the presence of education groups on the Preserve. Please regard these hunting time restrictions below.
 
HUNTING ALLOWED: 
Mondays, Tuesdays, Wednesdays, and Thursdays
From sunrise to 8:45 AM AND from 3:00 PM to sunset (10/10 – 11/3)
 
NO HUNTING ALLOWED: 
Mondays, Tuesdays, Wednesdays, and Thursdays
from 8:45 AM to 3:00 PM (10/10 – 11/3)
 
These restrictions DO NOT apply on Fridays, Saturdays, and Sundays between the dates of October 10th and November 3rd.
 
The Monday through Thursday time restrictions on hunting are lifted starting on November 4th. Hunting is allowed every day from sunrise until sunset from November 4th to December 19th.
---
Mohonk Preserve Hunting Seasons
Mohonk Preserve follows the same season dates as New York State's Southern Zone with the exception of a later opening day (October 10th vs. NYS October 1st). You can view deer hunting season dates on NYS Department of Environmental Conservation website. Mohonk Preserve is located in WMU 3J. 
EARLY BOWHUNTING:  October 10 – November 17
CROSSBOW: November 4th – November 17th (see date-specific tag regulations outlined below)
November 4th through November 17th:  Hunters using crossbows during this season are only permitted to harvest deer using a Bow/Muzzleloader tag, DMPs, or DMAP tag.
November 18th through December 10th:  Crossbows are allowed during shotgun/handgun season using a Regular Big Game tag, DMPs, or DMAP tag.
December 11th through December 19th:  Hunters using crossbows during this season are permitted to harvest deer using a Bow/Muzzleloader tag, DMPs, DMAP tag or an unfilled Regular Big Game tag.
Hunters must possess muzzleloader privileges on their license
For more information on crossbow state regulations as outlined by the Department of Environmental Conservation please click here.
 
SHOTGUN / HANDGUN (NO RIFLES):  November 18th – December 10th 
 
MUZZLELOADER / LATE BOWHUNTING:  December 11th - December 19th
 
PLEASE NOTE: All other recreational activities are still allowed at the Preserve during hunting season. Recreationists are encouraged to wear blaze orange while hiking and remember to always keep your dog leashed whenever you visit the Preserve. Blaze orange vests are available for wear at every trailhead.
 
Follow the links below to view and download the 2017 guidelines, maps, hunting logs and reporting forms.
For more information on DEC hunting rules and regulations, please click here. (Please note: the DEC guidelines have not been updated for the 2017-2018 season)
---
Thank you for your interest in the Mohonk Preserve Deer Management Program.
Hunting Permit Registration for the 2017 season has closed.
Please check back in August 2018 for details on the 2018 hunting season and registration.
---


How does hunting help the Preserve?
To fulfill our mission of protecting the biodiversity of the Shawangunks, the Preserve must manage our unique habitats and natural resources. Long-term deer overbrowsing has had destructive consequences for the forests of the Shawangunks. Deer populations have grown due to a number of factors, including increasingly mild winters and development that creates lawns, gardens, and wooded edges that provide deer with plentiful food and habitat. Additionally, there is a lack of natural predators (like mountain lions and wolves) to check the deer population.
 
In our forests, deer are heavy consumers of saplings and other vegetation, and many areas of forest are simply not regenerating. At high risk are native plants like orchids and wildflowers, food sources of many animals, and critical nesting areas for birds like ruffed grouse, wood thrush, and warblers.
 
Deer hunting is widely recognized throughout the Northeast as a useful tool for maintaining healthy forests that can regenerate and support diverse plants and animals. The Preserve's hunting and deer management policies are based on conservation goals and rooted in science, including more than 80 years of research on the nature of the Shawangunks.
 
Our program follows both New York State and our own permitting and safety regulations. Hunters are required to bring their deer to check stations, or have it checked by a Ranger, allowing researchers to collect information (for example age and sex) so that we can monitor and help ensure the herd's health over time. This is one of the research activities underway at the Preserve to understand and address the role of deer in the environment.
Banner Photo by Renee Zernitsky