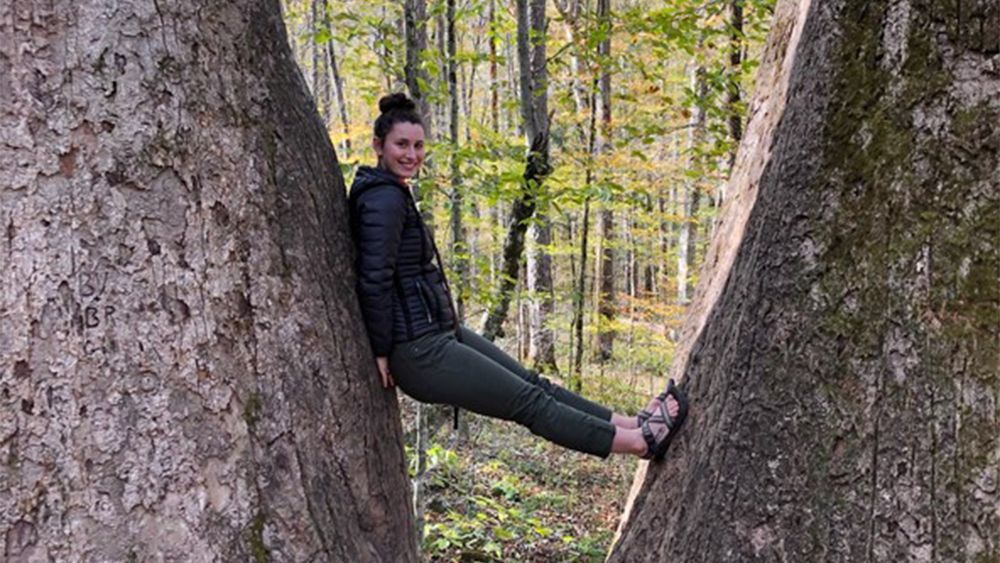 Conservation in a Changing Climate
In 2021, Mohonk Preserve hired its first-ever Land & Climate Intern, Rayna Berger. Rayna will fulfill a part-time position through the spring and summer working mostly remotely, but she also looks forward to meetings on the land.
 Rayna brings deep skills and experience to this role. She is currently working on a Master of Science degree in Climate Science & Policy at Bard College's Center for Environmental Policy, where she focuses on local climate action planning. Her undergraduate work centered on environmental policy and justice at Warren Wilson College in Asheville, North Carolina. She specialized in how institutions can integrate climate policy and action, and we look forward to working with her to integrate climate impacts into our work here at the Preserve.
This internship is supported by a grant from the Land Trust Alliance Land and Climate Program, with the goal of embedding climate considerations into our land protection and land management work, as well as our communications. 
"When I moved to the Hudson Valley in late summer of 2019, I fell in love with the Catskills and found a familiar home here in the northern Appalachian mountains," Rayna said. "I'm excited for this opportunity to work with the Preserve to more deeply integrate climate impacts into their existing land management plans."
Rayna will be working closely with Conservation Science and Land Protection staff and will collaborate with other departments across the organization, including Stewardship and Marketing & Communications. She will also participate in the staff Climate Change and Sustainability Task Group and will interact with several Board committees.
"The Preserve is working to integrate climate considerations into the heart of our programs, and this project is an important step," said Director of Conservation Programs Julia Solomon. "Ultimately, our goal is to protect the land that is most important in a changing climate and to make sure that our protected lands stay healthy as the climate shifts. As we begin to respond to climate change, we are finding that the same qualities that have served us well since our founding will help us meet this new challenge. By observing closely, keeping careful records, and thoughtfully prioritizing land for conservation, the Preserve can provide critical habitat for plants and animals in need of refuge and ensure that our lands retain the qualities that we love for generations to come."
"The Preserve has over 100 years of recorded climate data which creates a beautiful leadership opportunity in land management planning processes, to be aware of climate impacts when making decisions in all aspects of the organization," Rayna noted. "Building a solid foundation of climate considerations allows the Preserve to remain rooted in their goal of creating a place where people and nature thrive by creating resilient landscapes." 
Banner Photo: Million Dollar View by Siu S. Yuen; Article photo: Rayna Berger between two old-growth tulip poplars by Steve Rasovsky