Forest Foliage by Sami Shub
Autumn has been more active than ever at Mohonk Preserve! The leaves may be mostly gone, but our members and visitors continue to arrive in record numbers to enjoy the beautiful fall weather.
In this issue of Ridgelines we'll explore how the Preserve is connecting more people than ever to nature during these challenging times and how you can help. We'll update you on how donor support is enabling us to expand the City Kids on the Ridge education program, and report on the great success of our first ever Plein Air Art Walk in partnership with Roost Studios and plans to host it again in the spring.
If you haven't had a chance to visit our Testimonial Gateway Trailhead, we invite you to stop by for a late autumn walk and experience the breathtaking ridgeline views!
---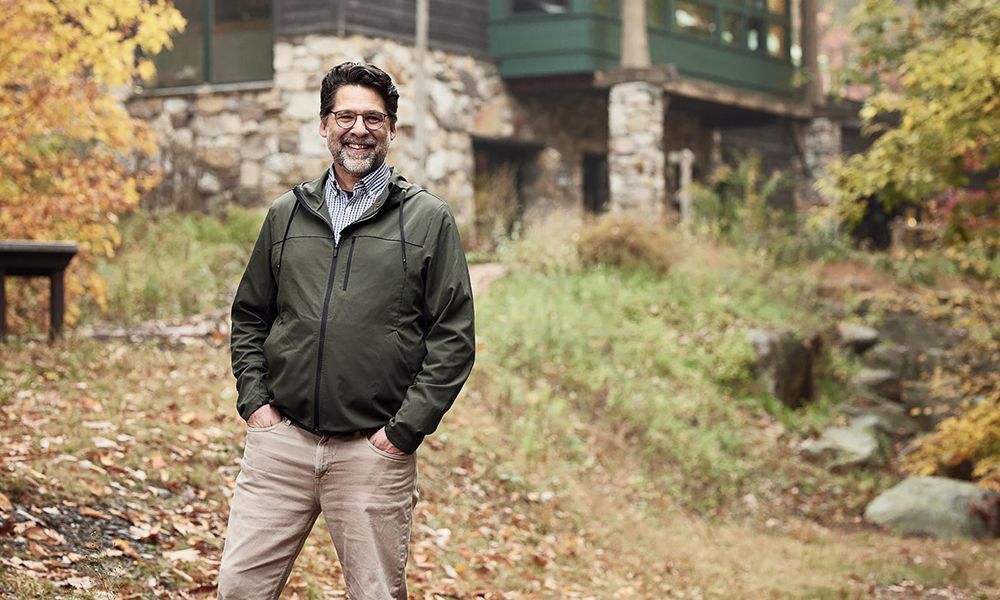 Kevin Case, Mohonk Preserve President and CEO by Bryan Coppede
Nature and Community – an Essential Connection
The past year has altered the ways we live, work and recreate. At Mohonk Preserve, the COVID-19 crisis resulted in unprecedented changes in how we do our work and deepened our connection to the communities we serve.
After a brief pause to adapt to evolving COVID-19 protocols and mandates, transform our trailheads, retrain and hire trailhead assistants, and mobilize volunteers, Mohonk Preserve reopened to record visitation, which has continued throughout the year. Our Stewardship and Ranger teams, along with our dedicated volunteer Trailhead Ambassadors, have worked tirelessly to ensure safe and meaningful experiences in nature for all Preserve visitors – from first timers to longtime members.
---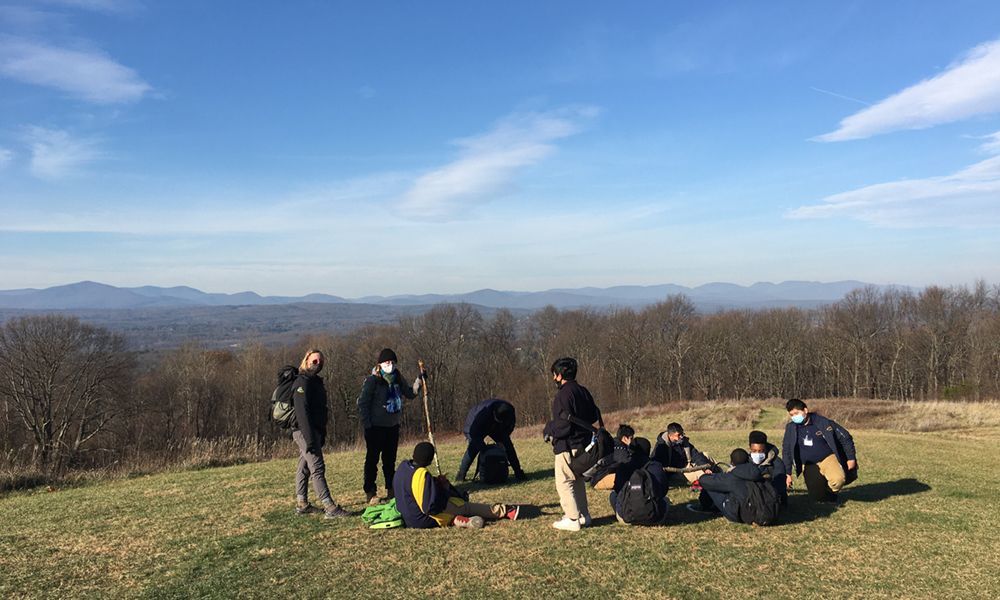 Students from San Miguel Academy at Spring Farm by Gabby Tait
Expanding the City Kids on the Ridge Education Program
Thanks to support from the John T. and Jane A. Wiederhold Foundation and The FairWays Foundation, Mohonk Preserve will be continuing its existing City Kids on the Ridge program, forging new relationships with underserved urban school districts, and offering new outreach and remote learning components in response to student needs during the COVID-19 pandemic.
Since 2013, the Preserve has been developing the City Kids program, first working with underserved students in Newburgh from the San Miguel Academy and then expanding to include the Nora Cronin Presentation Academy. Funds from the John T. and Jane A. Wiederhold Foundation and The FairWays Foundation will support participating educators, additional transportation required under social distancing regulations, outdoor education and recreation programs, and other program equipment and supplies.
---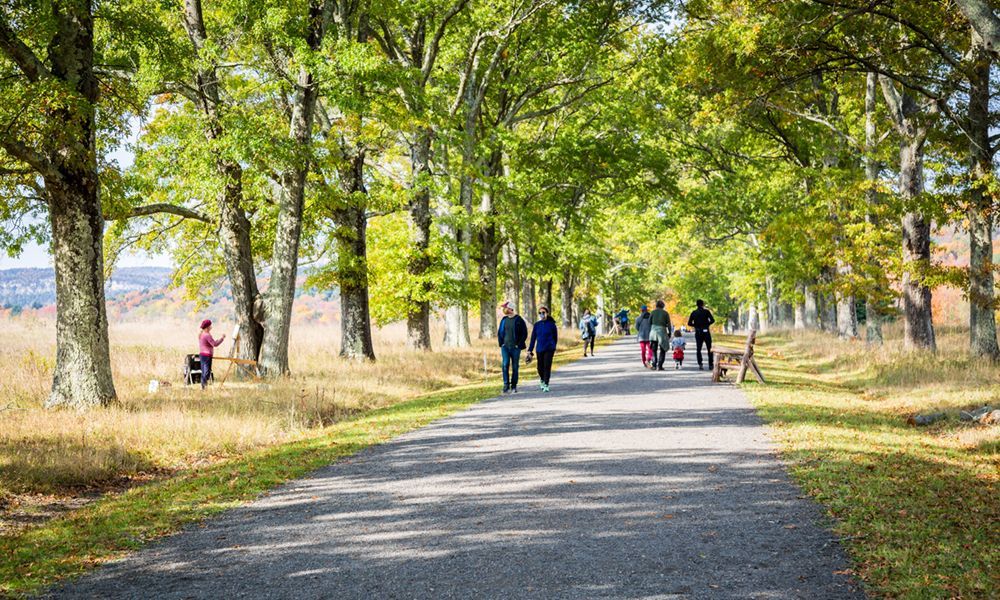 Plein Air Art Walk along the Pin Oak Allée by Kate Schoonmaker
The Crossroads of Art and Nature
Mohonk Preserve and Roost Studios collaborated to create the Preserve's first-ever Plein Air Art Walk and Auction, an inspirational project connecting land, art and community, at the Mohonk Preserve Testimonial Gateway Trailhead, on Sunday, October 18, 2020.
"Roost Studios Executive Director Marcy Bernstein contacted me back in early August to discuss the possibility of doing this event and I thought it was a fantastic idea from the start," said Mohonk Preserve Special Events Manager Tom Leader. "We worked together to carefully plan how to involve artists, map out vantage points, and spread the word to the broader community."  
---
Seasonal Updates
View seasonal photographs by our volunteer photographers.
See more photos by the Mohonk Preserve Volunteer Photographers on their Facebook page.
Photo: Table Rocks Trail by Tom Weiner
IN APPRECIATION. Go to our listing of Memorial and Honorary Gifts, Premium Members, and Business Members received July 1 through September 30.
CHECK THIS OUT.
COVID-19 Visitation Protocols. In accordance with state and CDC guidelines and to ensure the health and safety of members, visitors and staff, Mohonk Preserve has instituted several important protocols for visitation. Please be sure to wear your mask and practice social distancing. Click here to read more.
Looking for the perfect holiday gift? We have many other great nature-themed gifts available at the Visitor Center, including our new trail map and Mohonk Preserve hats, mugs, sweatshirts, and more. Visit the Nature Shop or call 845-255-0919.
Give the gift of year-round adventure with a Mohonk Preserve gift membership, click here or call 845-255-0919.
Our 2021 Calendar makes a great holiday gift! Our calendar is full of photos from our talented volunteer photography team and natural history observations like average temperatures, bird arrivals and migrations, plant cycles and more. Get yours in person at our Visitor Center, call 845-255-0919, or order online!
MOHONK PRESERVE MEMBER REWARDS PROGRAM. Show your valid Mohonk Preserve annual or life membership card at nearly 40 local businesses listed here, and receive a discount or special offer.