Winter on the Ridge by Marianne Markle
A crisp winter day is the perfect time to check out the Preserve's Visitor Center, with its orientation video theater, interactive exhibits and Kids Corner. And don't forget about the Preserve's Thursday Tales at Ten storytime for children 2-5. In this issue of Ridgelines, we're excited to share news about our new President and CEO, extend an invitation to our New York City Spring Benefit, and highlight our enticing Volunteer opportunities.
Thanks for your extraordinary response to our appeals for support in 2019! We are so grateful that so many of you are joining us in saving the land for life. 
---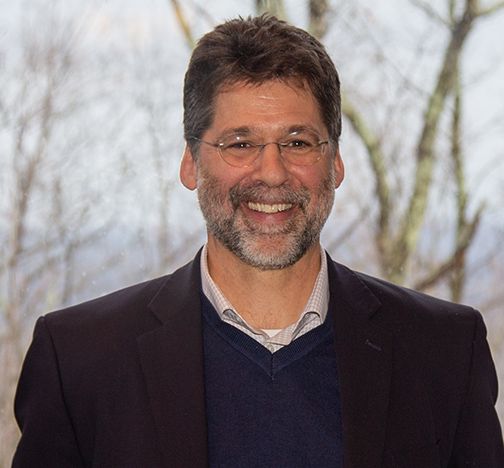 Mohonk Preserve President and CEO Kevin Case. Photo by John Mizel.
Preserve Welcomes New President and CEO
Land conservation leader Kevin Case has been appointed President and Chief Executive Officer of Mohonk Preserve, succeeding longtime President Glenn Hoagland, who left the Preserve in September.
During a six-month process, the Mohonk Preserve Board's search committee, led by Board members Ron Knapp and Nina Smiley, worked diligently with national executive search firm Kittleman & Associates, resulting in over 40 applicants for this leadership position. 
 
---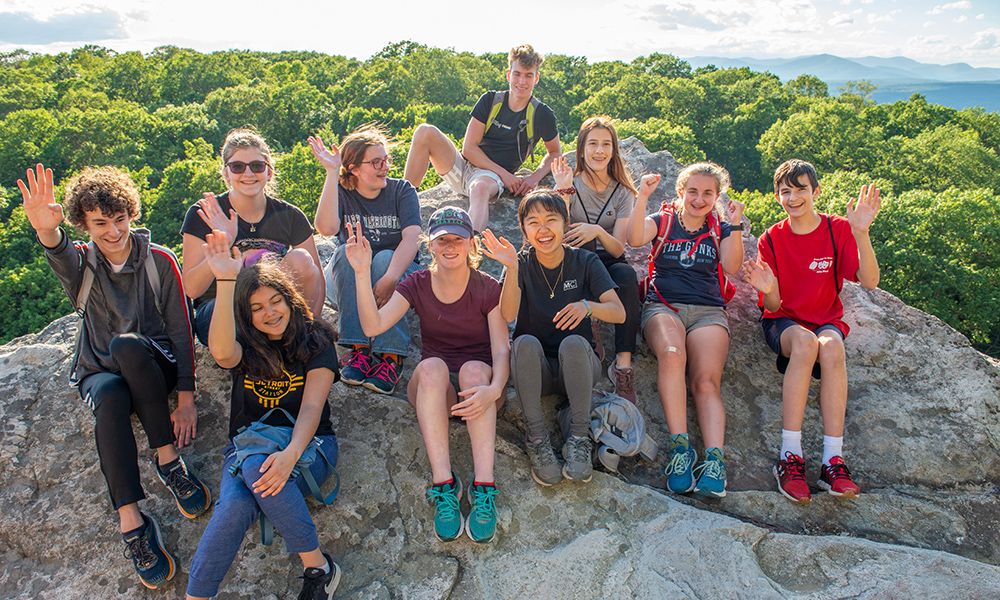 Youth Nature Ambassadors on Bonticou Crag by Stephen D. Stewart-Hill
Celebrating The Next Generation of Conservationists At NYC Benefit
For over five decades Mohonk Preserve has created a continuum of innovative outdoor education programs that have inspired toddlers to teens to love and protect their natural world. At our 2020 New York City Spring Benefit, we'll be celebrating the impact of these programs and the next generation of conservationists they helped create on April 22, 2020, the 50th anniversary of Earth Day. Co-chairs for this year's event are Diane and Paul Guenther, Bruce Ratner and Nina Smiley.
Guests will be among the first to experience the new location of City Winery New York at Hudson River Park, featuring a spectacular waterfront setting. City Winery CEO and Founder Michael Dorf is a longtime Preserve member, supporter and neighbor who truly understands and appreciates our mission and programs and curated a memorable event for us last year. This year, we'll celebrate in an exceptional private special event space with a cocktail hour including a full bar and hors d'oeuvres, followed by a sumptuous dinner and live music. Guests will also have the opportunity to meet the Preserve's new President and CEO Kevin Case at the event.
---

Volunteer Trailbuilders by Robert Ruggiero
Calling All Volunteers!
As spring approaches, it's time for volunteer orientation and training at Mohonk Preserve. As New York's largest nonprofit nature preserve, we rely on volunteers to help us provide our award-winning programs in outdoor education, conservation science, land protection and stewardship, and welcome over 300,000 annual members and visitors to Preserve lands. Last year, over 430 dedicated volunteers contributed over 16,000 hours of service to the Preserve.
The Preserve's Volunteer Programs offer something for everyone, and new volunteers are welcome and needed in all activities.
---
Seasonal Updates
View seasonal photographs by our volunteer photographers.
See more photos by the Mohonk Preserve Volunteer Photographers on their Facebook page.
Photo: Female Cardinal by Renée Zernitsky
GET INTO NATURE. See a full list of upcoming programs including a Plants in Winter Snowshow/Hike, Winter Unhuggables, and Kids' Day in the Sugarbush.
IN APPRECIATION. Go to our listing of Memorial and Honorary Gifts, Premium Members, and Business Members received October 1 through December 31.
CHECK THIS OUT.
Let summer adventure begin with Mohonk Preserve's Summer Camps! Mohonk Preserve summer programs provide opportunities for children ages 4-13 to spend their summer outside enjoying the natural wonders the Shawangunk Ridge has to offer. Click here to learn more.
Shake off cabin fever and register for the Rock And Snow Bridge 2 Bridge Run on April 18, 2020! Hosted by the Shawangunk Runners, Bridge 2 Bridge is a 5-mile run along the Preserve's gently rolling carriage roads. Click here to learn more and register!
MOHONK PRESERVE MEMBER REWARDS PROGRAM. Show your valid Mohonk Preserve annual or life membership card at nearly 40 local businesses listed here, and receive a discount or special offer.