Autumn is amazing at Mohonk Preserve! During "leaf peeping" time, the Preserve welcomes visitors from across the country and around the world who come to enjoy nature's fall splendor. In this issue of Ridgelines, we pay tribute to Bob Larsen's enormous contributions to Mohonk Preserve, highlight how you can Rock The Ridge your way in 2019, and introduce you to our Director of Donor Relations Mallory Pierce.
 
Don't miss out on one of the rites of autumn – hiking at Mohonk Preserve and taking in the peak colors of fall on the beautiful Shawangunk Ridge!
 
Banner Photo by Susan Lehrer
---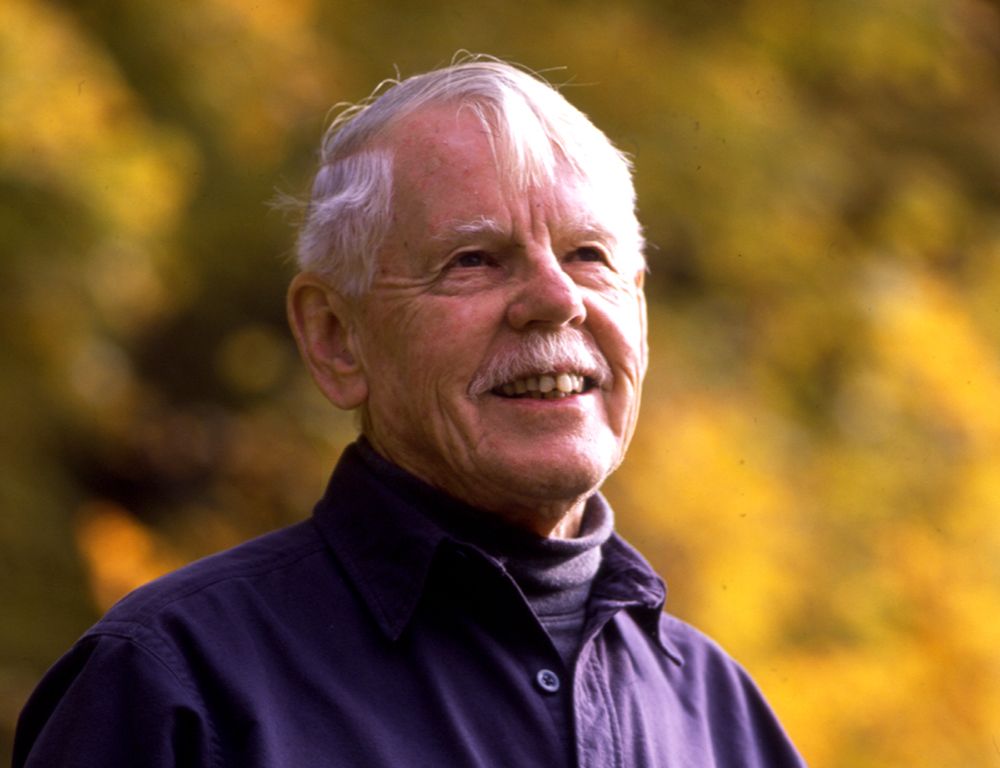 Tribute to a True Trailblazer
On Saturday, September 22, 2018, over 120 family, friends and Mohonk Preserve colleagues gathered at the Slingerland Pavilion to celebrate the life of Preserve Cultural Historian Bob Larsen. Organized by Bob's son Erik Larsen and life-partner Barbara Lee Rubin, the moving and inspirational event featured tributes from family members and friends, including Bob's longtime officemate and Preserve Research Director Emeritus Paul Huth and President Glenn Hoagland, and ended with a moving rendition of the famous Civil Rights anthem "We Shall Overcome," led by Bob's family members.
Bob's long career with the Preserve began in 1974 when he came to The Mohonk Trust as the second Ranger, joining the Trust's first employee, Ranger Thom Scheuer. Bob started out as a jack-of-all-trades but soon began to design, develop, blaze and build many of the Preserve's most revered trails, including the High Peters Kill Trail, Northeast Trail, Undivided Lot Trail, Bonticou Crag Trail, and the Enderly Path. As a trail keeper himself, Bob devised a plan to incorporate volunteers to ensure the maintenance of Preserve trails for future generations to use and enjoy.
Photo by Steve Jordan
---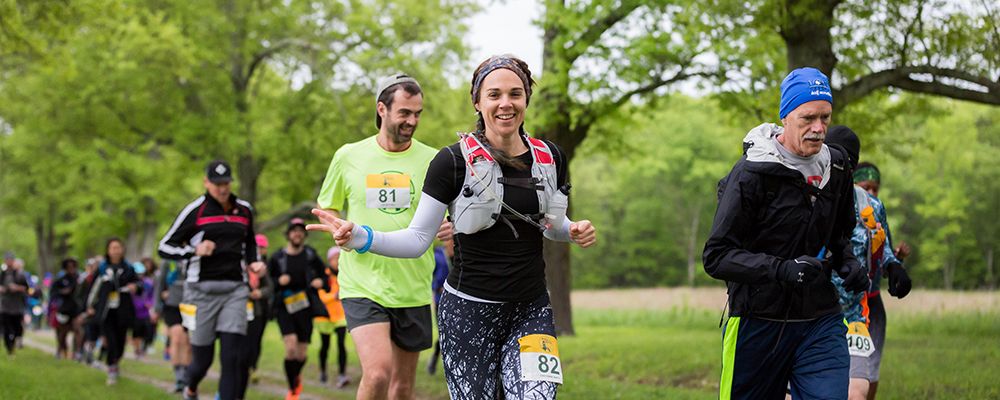 Rock The Ridge Your Way!
Lace up your running, walking or hiking shoes and get ready to Rock The Ridge® in May! Combining a unique physical challenge with a commitment to environmental stewardship, Rock The Ridge is a 50-mile endurance challenge with a 24-hour time limit. Over 200 enthusiastic participants have already registered to Rock The Ridge on May 4, 2019.
Inspired by President John F. Kennedy's challenge to the U.S. Marines to complete a 50-mile march in 24 hours, Rock The Ridge revives this American spirit of fitness. Covering 50 miles in one stretch is a major achievement, but the 24-hour time limit allows for people with a wide range of abilities to participate by running, jogging, hiking, or walking, and the joint individual and team format offers the opportunity to create your own unique adventure. Rock The Ridge is also a female-friendly ultra – nearly half of our participants are women – and we enthusiastically welcome Ridge Rockers of all orientations.
Photo by Kate Schoonmaker
---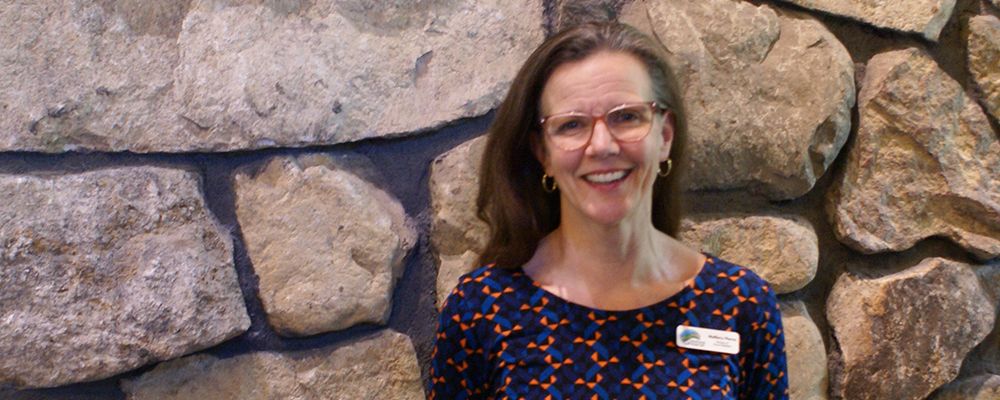 From Shakespeare to the Shawangunks
For Mallory Pierce, Mohonk Preserve's Director of Donor Relations, joining the Preserve was something of a homecoming. Mallory grew up in nearby Stone Ridge exploring the Preserve before moving west and joining the prestigious Oregon Shakespeare Festival, where she worked in leadership roles for 27 years.
Mallory brings a wealth of experience in both nonprofit development and marketing to the Preserve. As Director of Development at OSF, she led a team that secured $4 million for operations annually and spearheaded a $22 million campaign for facilities expansion and endowment from conception to successful completion. During her tenure at OSF, Mallory also oversaw a membership program of over 16,000 households and increased ticket sales by 43 percent.
Photo by Karen Williams
---
Seasonal Updates
View seasonal photographs by our volunteer photographers.
See more photos by the Mohonk Preserve Volunteer Photographers on their Facebook page.
Photo: Pinecone Upon A Tree by Siu S. Yuen
GET INTO NATURE. See a full list of upcoming programs including Northern Saw-whet Owls: Mohonk's Silent Visitor, Weekend Hikes and Bob Babb Wednesday Walks.
IN APPRECIATION. Go to our listing of Memorial and Honorary Gifts, Premium Members, and Business Members received July 1 through September 30, 2018.
CHECK THIS OUT.
Looking for the perfect holiday gift? Give the gift of year-round adventure with a Mohonk Preserve gift membership, click here or call 845-255-0919.
We have many other great nature-themed gifts available at the Visitor Center, including the 2019 Mohonk Preserve Calendar featuring stunning images of the Shawangunk Ridge taken by Mohonk Preserve's Volunteer Photographers. Order the calendar online, stop by our Visitor Center, or call 845-255-0919.
MOHONK PRESERVE MEMBER REWARDS PROGRAM. Show your valid Mohonk Preserve annual or life membership card at nearly 40 local businesses listed here, and receive a discount or special offer. 
Mohonk Preserve welcomes Business Members who joined between July 1 and September 30, 2018.