It's time for summer fun at Mohonk Preserve! We have a full schedule of programs and events that will help you and your family get into nature in cool ways. Experience outdoor yoga or tango at the Slingerland Pavilion, gaze at the stars at Spring Farm, or enjoy an early morning bird walk.
In this issue of Ridgelines, we'll profile our new Board Chair, who is taking the "sharp end of the rope" and leading our Board of Directors, share news about our upcoming 21st Annual Benefit Auction, and introduce you to our latest staff member and Director of Stewardship. We wish you a happy, healthy summer and hope to see you on the land soon!
 
Banner Photo by Jeff Severson
---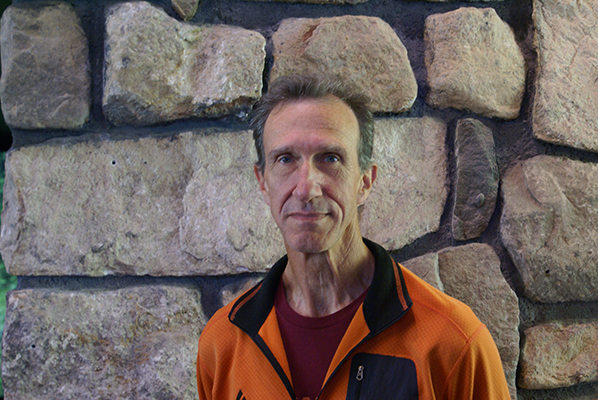 Renowned Rock Climber Leads Mohonk Preserve Board
In rock climbing, leading means being first up the rock and requires a high level of skill: you need to be able to find a route, provide adequate protection, and have a backup plan in case things don't go your way.
Similar skills are also needed when leading an organization, which makes Russ Clune a great choice to serve as board chair of Mohonk Preserve. Russ is the fifth person to lead the board in the Preserve's 55-year history. He succeeds Jim Hoover who remains a board member.
Photo by Amanda Rogers
---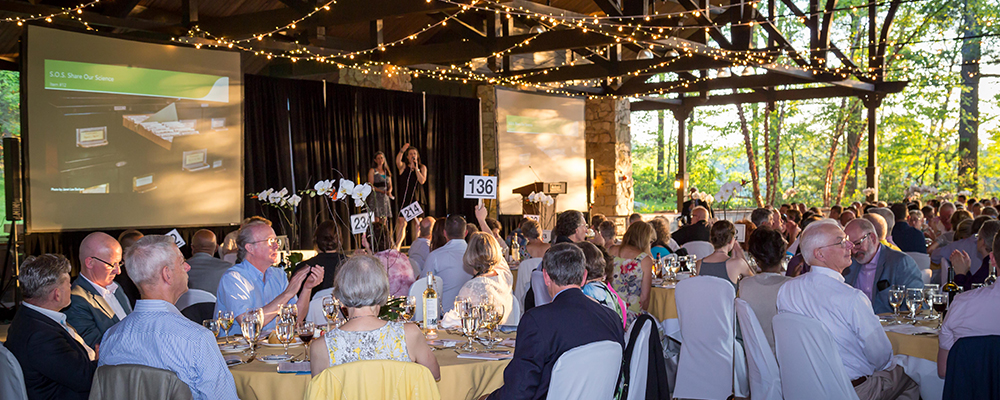 Raise Your Paddles for the Preserve
Guests at Mohonk Preserve's 21st Annual Benefit Auction on Saturday, September 15th will have the opportunity to share the Preserve's vision of inspiring people to care for, enjoy and explore their natural world, while also bidding on extraordinary adventures and experiences, and enjoying a festive evening of great food, drink and friends. The event will raise funds to provide critical support for conservation science, land protection, stewardship, and outdoor education – programs that yield long-term environmental and public benefits.
Established in 1997, the Preserve's auction has become one of the area's most enjoyable social events, while raising nearly $3 million to support all aspects of the Preserve's mission.
At the event, which will be held at Mohonk Mountain House's Ice Skating Pavilion, guests will enjoy a silent auction full of fantastic finds for home and garden, goods and services for beauty and wellness, original artwork and photography, activities and outings on the Preserve, and delicious food and drink from local restaurants.
 
Photo by Kate Schoonmaker
---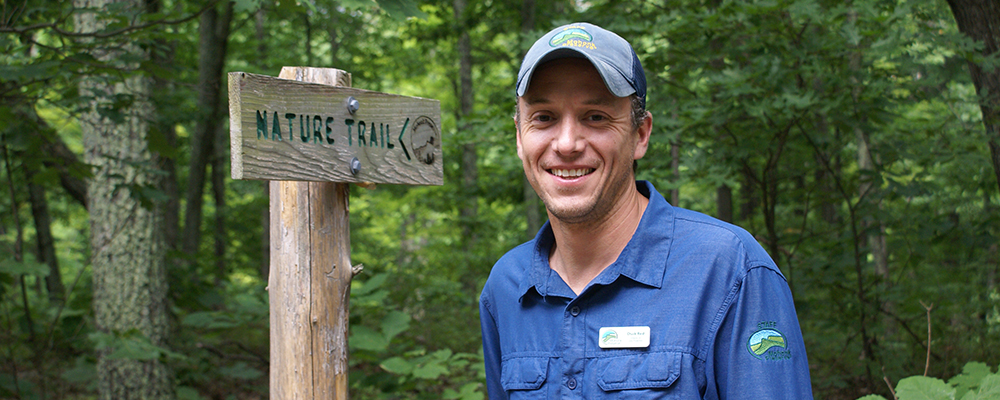 Preserve's New Director of Stewardship is a Natural Fit
Chuck Reid brings a wealth of experience in land preservation, environmental planning and outdoor recreation to his new position as Mohonk Preserve Director of Land Stewardship. Prior to joining the Preserve, Chuck served as the Executive Director of Strawberry Hill Foundation and Nature Preserve in Fairfield, PA for a decade.
While at the helm of Strawberry Hill, Chuck helped to stabilize the foundation's fiscal operations, obtained legislative protection for the organization's watershed, and facilitated a 584-acre land transfer to the Michaux State Forest. Chuck also expanded public outreach and educational programming, enhanced public access, and developed plans to guide Strawberry Hill's future development.
Photo by Amanda Rogers
---
Seasonal Updates
View seasonal photographs by our volunteer photographers.
See more photos by the Mohonk Preserve Volunteer Photographers on their Facebook page.
Photo: Monarch Butterfly by Fred Gerty
GET INTO NATURE. See a full list of upcoming programs including Tango and Yoga at the Pavilion, Early Morning Bird Walks, and Stargazing at Spring Farm.
IN APPRECIATION. Go to our listing of Memorial and Honorary Gifts, Premium Members, and Business Members received April 1 through June 30, 2018.
CHECK THIS OUT.
Register Today to Rock The Ridge on May 4, 2019! Sign up today for an incredible 50-mile challenge and experience the cliffs, dwarf pine barrens, crystal-clear streams, historic carriage roads, and magnificent views that make Mohonk Preserve a world-renowned ecological and recreational destination. Click here to register.
The 2018 Pfalz Point Trail Challenge is on September 30, 2018. Register now and race through 10-miles of open meadows with spectacular views, footpaths and gently rolling carriage roads. Registration includes a commemorative T-shirt and free post-race chili lunch sponsored by Main Street Bistro.
#MPTrailStories: Whether you have just discovered the Preserve or have been visiting it for years, you have a unique story about what brought you here and why you come back. We want to hear your Mohonk Preserve story — you can share your story with us on social media using #MPtrailstories, or send us an email, photo or video at media@mohonkpreserve.org. 
Healthy Ulster is Back! Mohonk Preserve is offering a free, one-month membership to Ulster County residents. Visitors with proof of residency may obtain their passes at the Preserve Visitor Center from 10am-4pm Thursday, August 16th through Sunday, August 19th, 2018 and at the Spring Farm Trailhead from 10am-4pm Saturday, August 18th and Sunday, August 19th, 2018. The membership passes will be valid through September 16, 2018.
MOHONK PRESERVE MEMBER REWARDS PROGRAM. Show your valid Mohonk Preserve annual or life membership card at nearly 40 local businesses listed here, and receive a discount or special offer. Mohonk Preserve welcomes Member Rewards participants who joined between April 1 and June 30, 2018.
We also welcome our new business members who joined between April 1 and June 30, 2018: