Registration for 2019-2020 Is Open — Sign Up Today!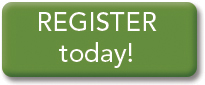 Registration Opens June 5th at 12 Noon.
The Junior Ranger Program is an opportunity for teens, ages 13-16, to learn skills and gain the knowledge needed to pursue a career as a ranger, naturalist or interpretive guide while giving them a leg up on job and college applications. This certificate course is led by outdoor professionals in education and ranger/stewardship at the Mohonk Preserve.  Junior Rangers learn backcountry navigation, survival and self-rescue, rock climbing, snowshoeing (weather permitting), gear selection and use, Leave No Trace principles and outdoor cooking, and achieve additional certifications in Wilderness First Aid and CPR.  Teens receive training in visitor services, natural history identification and interpretation, trail work and invasive species.  With a focus on team-building and leadership development, participants take on tasks such as planning a meal and a hike as leadership skills are assessed and advancement opportunities created. Teens think critically as they explore conservation and stewardship ethics through the writings of renowned naturalists like Thoreau, Burroughs, Leopold, Muir and others, and through discussions of ethical dilemmas.  The year begins with drafting personal goals and ends with reflection and self-assessment. 
This program meets monthly on Sundays from September through May, typically from 9am-3pm. The final program in the course is a 5-day Adirondack trip where participants put their skills and training to use in the largest park in the contiguous United States.  
Application Process
Thanks to the generosity of our supporters, Mohonk Preserve is able to offer this extensive program for a tuition of $800 Members/$865 Non-Members. Families can choose to pay in installments with $400 due at the time of registration, $200 due in October and the balance of$200 for members/$265 for non-members due in December, or you can pay the full amount at registration
Requirements
Participants must be between the ages of 13 and 16 at the start of the program. While we encourage participants to attend all programs, we understand that it is not always possible. Below is the calendar of events for the course.
 
2019-2020 CALENDAR OF EVENTS

June 5, 2019
Registration Opens at 12noon
July 12, 2019
Final Day for Full  Refund of $400          
July 19, 2019
Final Day for Partial Refund of $200
September 22, 2019
Introduction/Team Building
October 20, 2019
Climbing Instruction with Alpine Endeavors
November 17, 2019
Backpacking Skills/Leave No Trace
January 12, 2020
Winter Travel / Conservation Science
February 8th and 9th, 2020
Wilderness First Aid Instruction/CPR
March 15, 2020
Interpretive Guide Training / Conservation Science
April 26, 2020
May 17, 2020
Trail Maintenance / Invasive Species / Pre-Trip Meeting
July 20 - July 24, 2020
Camping Trip to the Adirondacks
For questions, contact:
Anna Harrod
Education Coordinator
845-255-0919  ext 1239
aharrod@mohonkpreserve.org
Banner Photo by Amy Wallace