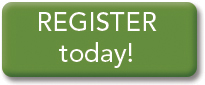 Rock The Ridge | May 2, 2020
EARLY REGISTRATION ENDS MARCH 2!
Registration is at 90% of capacity — register now to ensure your spot. 
New for 2020! Rock The Ridge's time limit was adjusted to better reflect the actual cutoff times for the course legs and provide a great experience at the finish line for all participants. The vast majority of Ridge Rockers have finished well within the new 18-hour limit. We will also be offering specific training tips and pacers for various finish times.
Looking to join a relay team but having trouble with finding a group? Our Rock The Ridge matchmaker can help! Complete the form below to be matched with a team. Our Ridge Rocker Matchmaker will be in touch with you soon! Or if your existing team needs a fourth, please email Tom at tleader@mohonkpreserve.org. 
---
You are in for an incredible time...
As you run or hike the 50-mile course on Mohonk Preserve's network of historic carriage roads featuring magnificent views and spectacular scenery.
The 2020 race will be held on May 2, 2020, and there are two ways to participate:
50-mile: Complete the entire 50-mile course
Relay: Two- or four-member teams complete the course in relay fashion, passing their timing chip from team member to team member. Relay legs are not of equal distance, allowing teams to assemble members of different levels of experience and ability.

*New for 2020* Looking to join a relay team but having trouble with finding a group? Our Rock The Ridge matchmaker can help! Click here to complete the form for our relay team matchmaker.
Registration Fee & Fundraising Minimum
Division
Early Registration
Aug 31, 2019 - Mar. 2, 2020
Registration
Mar. 3 - Apr.10, 2020
50-Mile Individual
$100
$125
Relay
$75
$100
The registration fee is for each participant in all divisions. This fee covers all race amenities, including on-course support, food and beverages, and takeaways such as a participant t-shirt, a finisher's medal, and pre-race dinner. It does not cover the fundraising minimum.
Registration for Rock The Ridge is limited to 700 participants and sold out last year, be sure to register early!
Rock The Ridge is a fundraiser to support Mohonk Preserve's mission. There is a minimum charitable fundraising commitment of $300 for each participant, which you will guarantee with the same credit card you use to pay the registration fee. When you tell friends, family, and co-workers that you're taking on a 50-mile challenge and doing something to preserve our environment for future generations, many will proudly sponsor you. Donations are tax-deductible and go directly to Mohonk Preserve, which is a 501(c)(3) not-for-profit organization. Contributions support the Preserve's award-winning conservation science, environmental education, and land protection and stewardship programs. If you do not meet the fundraising minimum of $300, your credit card will be charged the balance on April 27, 2020.
In order to allow the necessary time for validation and processing of all registered teams and individuals, the deadline for registration is 11:59 p.m. on April 10, 2020.
Cancellation/Refund Policy
Rock The Ridge is a fundraiser to benefit Mohonk Preserve. Registration fees are non-refundable and are non-transferable. Race deferrals are not permitted under any circumstances.
Withdrawals before April 1, 2020: $300 fundraising minimum will be canceled but funds already raised will not be refunded. Entry is guaranteed for 2021 Rock The Ridge subject to registration and fundraising requirements. 
Withdrawals on or after April 1, 2020: $300 fundraising minimum will only be canceled if your spot is filled from the waiting list. If your spot is not filled, you will be charged for any remaining fundraising balance.
Relay Team participants may find a replacement; however, the replacement must pay his or her own registration fee and commit to fundraising minimum. Alternatively, the team may remain three people with one person completing two legs of the course. Relay team member withdrawals are subject to the same withdrawal deadlines stated above.  
Banner Photo by John Aylward