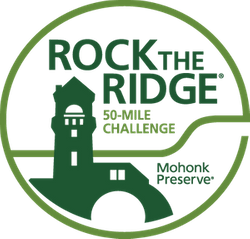 Rock The Ridge 2021 |

September 25, 2021
We are happy to announce that Rock The Ridge 2021 will take place on Saturday, September 25, 2021!
What This Means to You  
We haven't recorded your choice for 2021 Rock The Ridge. Please let us know your plans by October 31, 2020. Here are your options:
Participate in 2021


Race date: September 25, 2021 (there will be no May race in 2021). Any fundraising you have done will be applied to the fundraising minimum for next year. You will be given a code to register for free before we take registration live to new registrants. 
Withdraw & Donate
If you no longer wish to participate in 2021, please consider converting your registration fee to a donation to help Mohonk Preserve. Fundraising minimums will be canceled.
Contact Us
If neither of these options work, contact us and we'll help you figure something out. Email Tom Leader at RockTheRidge@mohonkpreserve.org
Please complete the short form below to register your choice by October 31, 2020.