YOU'RE INVITED TO AN EXCEPTIONAL EVENING IN SUPPORT OF
AN EXCEPTIONAL PLACE...
Reimagined for 2019, this year's event promises to breathe fresh air into our annual city gathering. City Winery provides the perfect ambiance in addition to sumptuous food and wine. Our musical guests will offer entertainment with a laid-back vibe. You need only to bring lively conversation, laughter and your love of the Preserve. Together, it all adds up to one fabulous night! The evening starts with cocktails from 6 to 7 pm where you'll have time to unwind and relax with dinner immediately following. We'll highlight our conservation and stewardship efforts at historic Duck Pond with a brief live appeal. Finally, we'll end the evening with dessert and entertainment by Roscoe & Etta, featuring seasoned singer-songwriters Maia Sharp and Anna Schulze.
We hope you'll join us, along with your friends and family members, for a refreshing taste of the Gunks in Manhattan!
THURSDAY, APRIL 4, 2019
Cocktails 6:00 pm — Dinner 7:30 pm 
CITY WINERY
155 Varick Street, New York, NY 10013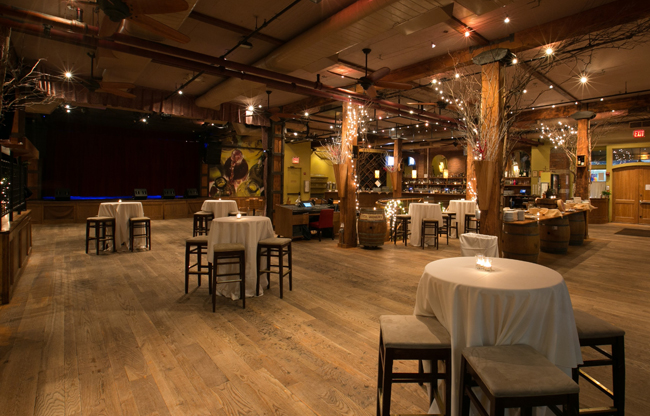 MUSIC BY ROSCOE & ETTA
Roscoe & Etta is a collaboration between singer-songwriters Maia Sharp and Anna Schulze named after their respective guitars. Their self-titled album was released in September 2018. Sharp's music has been recorded by artists including The Dixie Chicks, Bonnie Raitt, Cher, and Keb' Mo', and she's recorded seven solo releases and a collaborative project with Art Garfunkel and Buddy Mondlock. Schulze's songs were featured in the Oscar-winning documentary Icarus, MTV's Awkward and ABC's Station 19, she has five solo releases, and has worked with noted producers Justin Meldal-Johnsen and Glen Ballard.
To preview Roscoe & Etta's music, click here.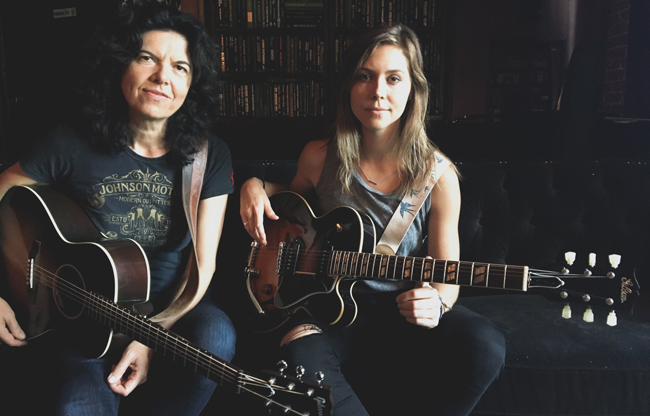 RSVP BY MARCH 29TH
For more information, contact Tom Leader, Special Events Manager, at 845-255-0919 ext. 1241 or tleader@mohonkpreserve.org

BENEFIT CO-CHAIRS
Diane and Paul Guenther 
Bruce Ratner
Nina Smiley
BENEFIT COMMITTEE
Robert De Niro 
Sarah Connors and Michael Dorf
Erica Fite and George C.W. Gatch 
Gaby and Arthur Sulzberger 
Naomi Wolfensohn and Jascha Preuss
ACCOMMODATIONS
For out-of-town guests, we have arranged a room block with a special rate of $239 plus tax at the Arlo SoHo, just a few short blocks from City Winery. The deadline for booking rooms is March 14. Rooms may be canceled before March 28th without penalty. Valet parking is available at the Arlo for hotel guests at a rate of $55 for cars and $65 for oversized SUVs. Click here to book or call their reservations desk at 212-342-7000 and mention the Mohonk Preserve room block.
Photos: View of the Ridge from Butterville Road in Spring by John Mizel; Duck Pond in Winter by Tom Weiner; Investigating Duck Pond by Glenn Koehler Green Frog by John Verner; Duck Pond in Autumn by Kate Schoonmaker
VIEW PHOTOS FROM THE 2018 NYC BENEFIT BELOW