Ecological Importance of Fungi Webinar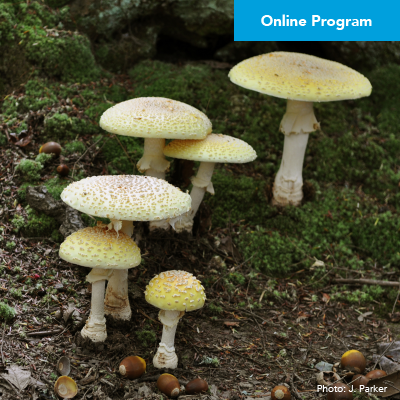 Join Bill Bakaitis, Dutchess Community College (retired), for a virtual public program presentation on the ecological functions of fungi. This interactive, illustrated lecture will examine the role that mushrooms and other fungi play in the ecosystem, from decomposers to symbiotic partnerships, to carbon dioxide regulation and climate change. This is a free program with a suggested donation of $10 to help support the Preserve's environmental education scholarship program.
Registration is required.
Important: Your access link will be provided within the confirmation e-mail.