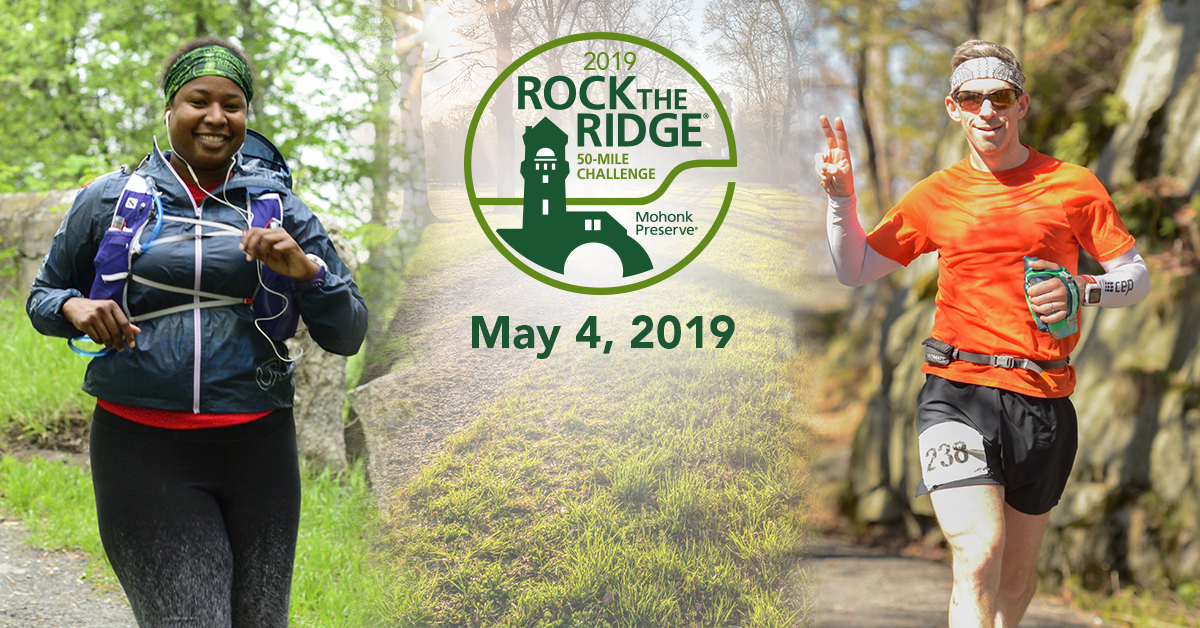 Rock The Ridge is a 50-mile endurance challenge and environmental fundraiser set in the natural beauty of Mohonk Preserve, described as "one of Earth's last great places." The goal is to run, walk, or hike a 50-mile course within 24 hours. The course winds along well-maintained carriage roads, through lush forests and over ridgelines with magnificent vistas.
Covering 50 miles in one stretch is a major achievement, but you don't have to be a marathon runner!
The 24-hour time limit accommodates people with a wide range of abilities, including walkers and hikers, as well as joggers, runners, and ultramarathoners. We've hosted elite athletes alongside first-time 50-milers and relay teams that walked the entire distance. Whether you walk, run, or do some of each, Rock The Ridge will be an accomplishment that you'll remember with pride.
Photos: Left by Stephen D. Stewart-Hill; Center by Kate Schoonmaker; Right by Michael Dimen