Tickets Available Now for 
Mohonk Preserve's 22nd Annual Benefit Auction

Saturday, September 14, 2019
4 - 8 pm
Ice Skating Pavilion at Mohonk Mountain House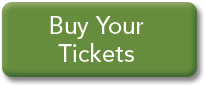 Join us for one fabulous night! The Preserve's 22nd Annual Benefit Auction brings supporters together for a great cause.
This year, you'll have more time to enjoy yourself with neighbors, friends and family. An earlier start, streamlined auction and more creative and delicious food options will combine to make an unforgettable evening! Please raise a paddle in support of Mohonk Preserve! 
Invitations will arrive in July, but tickets are available now!
Have a new item or experience you'd like to donate to the Benefit Auction or Online Holiday Auction? Please contact Tom Leader at 845-255-0919, ext. 1241.
Photo by Linda Moriarty