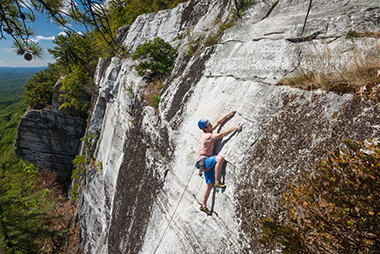 The Trapps of the Shawangunk Mountains are the most popular rock walls in the Hudson Valley. Along about three miles, it invites all types of climbers, as there are more than 300 routes to the top. Easiest access is the West Trapps Trailhead at Mohonk Preserve, but the lots fill up on weekends.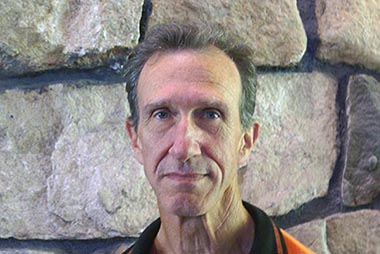 Mohonk Preserve's Board of Directors elected Russ Clune to serve as board chair at their April 29 meeting. The New Paltz resident is the fifth person to lead the board in the Preserve's 55-year history. He succeeds Jim Hoover who remains a board member.
An accomplished rock climber, Clune has climbed cliffs around the world in over 45 countries and has spent over 40 years climbing on the Shawangunk Ridge, where he is responsible for establishing over 100 routes and is a licensed climbing guide. He first visited the "Gunks" in 1977 and remembers looking out over the Wallkill Valley from atop the near Trapps and thinking, "I'm going to live here." In 1991, he moved to New Paltz in that same valley at the base of the Gunks.
The history of monitoring and protecting peregrine falcons on the Shawangunk Ridge dates back to the 1920s when brothers Dan and Keith Smiley began recording peregrine sightings on Mohonk Mountain House and what are now Mohonk Preserve lands.
On June 17, 1929, Dan and Keith scrambled down to the "Duck Hawk Ledge" on Sky Top to band two young peregrines. The male that they banded flew east to west, traveling 1,300 miles in three months and marking the first documentation of an east to west, rather than north to south, migration.
Click the headline above to read more.
Banner Photo by Deb Tracy-Kral